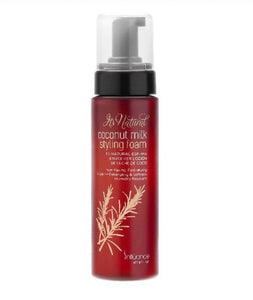 Influance Coconut Milk Styling Foam is the ultimate solution for achieving incredible volume and shine hair.
This humidity-resistant formula is lightweight and instantly detangles without any build-up, making styling a breeze.
This firm foam gives your hair amazing volume and shine with impressive staying power, providing a firmer hold. Not only does it protect your hair against thermal styling, but it also leaves your locks manageable and weightless.
The fast-drying formula is perfect for creating wraps, waves, twist-outs, and wet styles. Say goodbye to frizz and hello to flawless hair with Influance Coconut Milk Styling Foam.