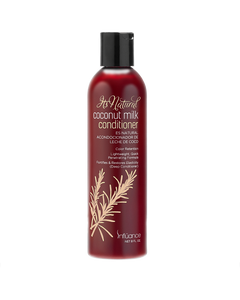 Influance Coconut Milk Conditioner, the ultimate solution for revitalizing dry, damaged hair.
This specially formulated conditioner is enriched with the nourishing goodness of coconut milk, which deeply moisturizes and repairs hair fibers from within.
Say goodbye to tangles, breakage, and split ends, and hello to soft, smooth, and lustrous locks!
Infused with an anti-fade system, this conditioner not only provides intense hydration, but it also helps protect color-treated hair and keeps it looking vibrant for longer.
Ideal for all hair types, Influance Coconut Milk Conditioner provides the perfect balance of moisture and protein to restore hair to its natural beauty and promote healthy hair growth.